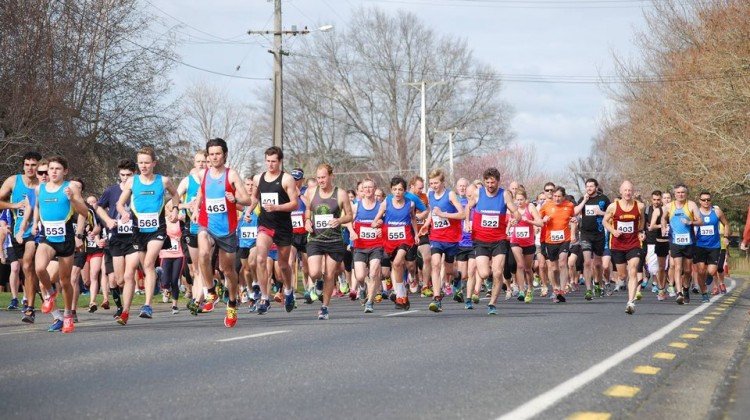 Due to uncertainty related to government alert level restrictions, Cambridge Athletics and Harrier Club has decided to postpone this year's Cambridge Half Marathon, 10k and 5k run/walk event to Sunday 21 November 2021.
Should uncertainty in government alert level restrictions occur near the November date, the event will be cancelled. Waikato must be at alert level 1 for the event to be held.
The club wishes to thank all those organisations and people we rely on in order to hold the event for their willingness to adapt in order to provide this special opportunity for runners and walkers to experience the joy of mass participation in sport. Please show our sponsors, volunteers and partner organisations your support and friendliness.
Entrants will automatically have their entry transferred to the postponed date. If you do not wish to transfer to the postponed date, please email us at cambridgeahcnz@gmail.com to have your entry transferred to next year's event. This transfer policy is in keeping with our covid policy which has been on our website.
Entries to the Athletics NZ Half Marathon Championships will automatically be transferred to next year's event.

Athletics NZ in consultation with local event organisers - Cambridge Athletic & Harrier Club have made the decision to postpone the New Zealand Half Marathon Championships, which were scheduled to take place in conjunction with the Cambridge Half Marathon on Sunday 19 September.

The annual championship will be deferred by a year and now hosted as part of the September 2022 Cambridge Half Marathon.


After a hiatus last year due to you know what, we are back again this year to bring you the New Zealand Half Marathon Championships. Come and run with the best. Be the best!

There will be 4 x fabulous $250 Mizuno Smiths Sports Shoes Cambridge shoe vouchers to be won as spot prizes. Smiths Sports Shoes will also be there on the day offering their fabulous race-day discounts.

Every finisher gets a medal. Entries are limited because we only have so many medals. So get your entry in now to make sure you're not disappointed.

Running in September is perfect. Usually there are calm days, with crisp mornings. When the sun comes out, it's not too hot. Plus there's plenty of daylight leading up to the event so there's no excuse for getting outside for those all-important training runs.

We have distances for the whole family. Along with the Half Marathon, we have 10k and 5k events. Walk or Run. There's also a 2k kids event for those 12 and under.