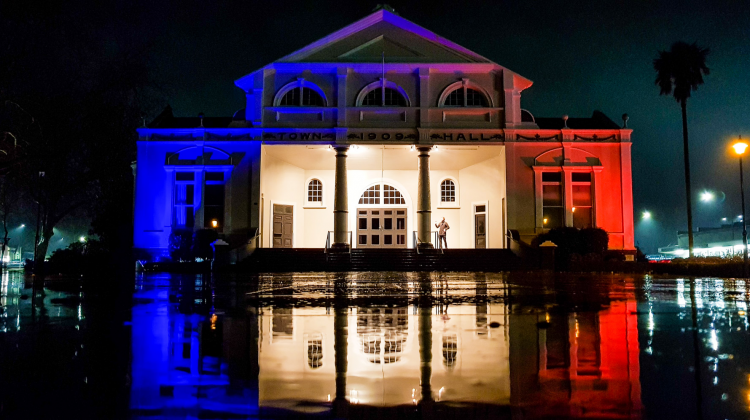 From the Uttermost Ends of the Earth is a concert that celebrates of our sister city relationship with Le Quesnoy.

Cambridge Brass Band will join with Matamata Brass Band to perform an entertaining afternoon of music from French and NZ composers.

Joined by Rebecca Nelson (NZ Navy) known at home for her All Black game National anthems and internationally singing at Gallipoli and Passchendaele commemorative events. Rebecca sang with Cambridge Brass in Le Quesnoy and we a privileged to play together again songs familiar to you including "Poppies and Pohutukawa".

NZ Composer Dwayne Bloomfield will conduct his piece The Liberation of Le Quesnoy, a New Zealand premier of his provocative work written for the Le Quesnoy centenary.

Cambridge District Pipe band also joins us, always a popular sight on the streets of Cambridge we always enjoy playing together.

Join us early for a complimentary tea or coffee. Explore a historical display of the Cambridge Brass band's 142 years in our community arranged by the Cambridge Museum in the Victoria room. Purchase you tickets early to avoid disappointment. Cash door sales on the day.

Cambridge Brass Band would like to thank Waipa District Creative Communities NZ and Waipa Council District promotion fund for their support of this event.