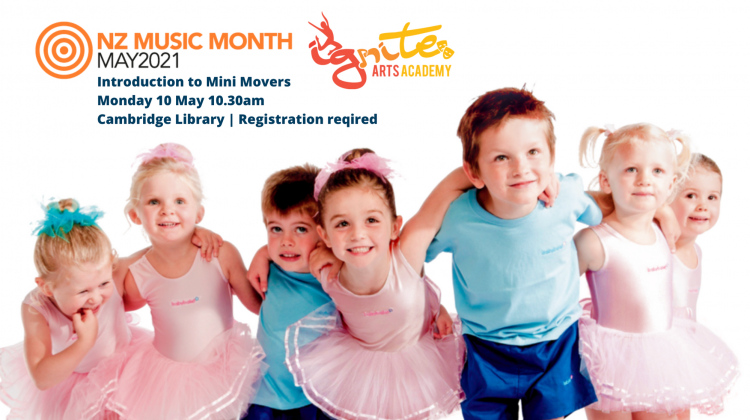 An introduction to the Mini Movers class especially for NZ Music Month. Instruction by Anna from Ignite Arts Academy. The Academy runs a regular weekly programme of classes on a Tuesday, Wednesday and Saturdays.

Designed for younger dancers, this come and try session is going to be made available to children from 2-4 years of age (normally 3-4 years). With use of props and fun music, the aim is to give students an enjoyable introduction into the world of dance.

Registration required. Numbers limited.

With thanks to Ignite Arts Academy.