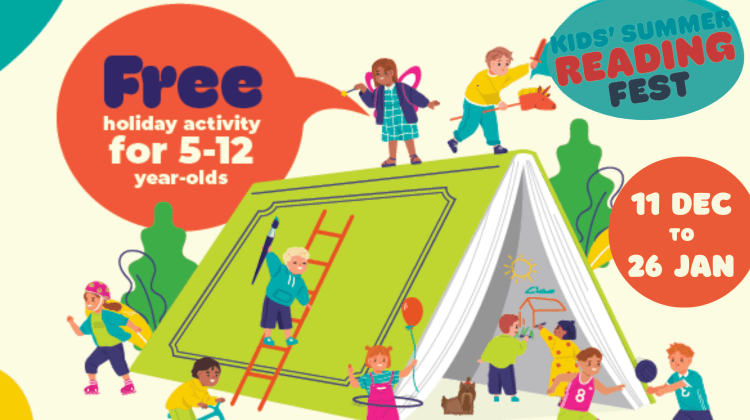 HAVE FUN
Learn to love reading!
Practice your reading over the holidays.
Enjoy story sessions at each library.
Try an online challenge.

You can collect your challenge cards, in the libraries from Monday 11 December 2023 until Wednesday 24 January 2024.

Story sessions will be held on Tuesday 9th / 16th / 23rd January 2024 11.00am-11.30am, in both libraries.

If you come in to the library with your completed challenges, you will receive a small gift for each of the first three you do. If you are unable to visit the library you can send in proof via email.

When you have completed three challenges of your choice you will be invited to a finale party at your local library.

If you want to, you can do more than three challenges!

Have fun and enjoy reading this Summer!

*All children under 12 years must be accompanied by an adult when visiting the libraries.