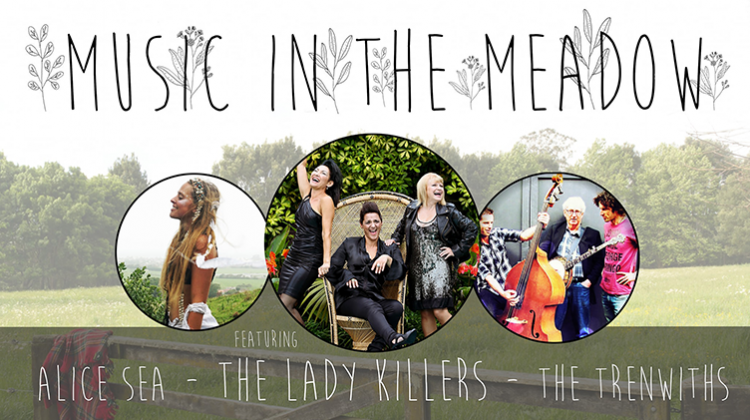 It's simple really - who doesn't love sitting in the sun, chilling with friends with a cold drink, some nibbles while listening to good music. The weather wasn't kind to us in February 2018 but we had the most amazing time and people are coming back...with more friends!

Line up includes:
- The Lady Killers
- The Trenwiths
- Alice Sea

Gather your friends, picnic rug and refreshments and come along to Music in the Meadow. There will be a coffee cart and ice cream van on site for the day. Proceeds from this event will be shared between St. John Ambulance and Hamilton Boys' High School Rowing.

This event is held on private property, numbers are limited so don't miss out! Tickets online only, there will be no gate sales.