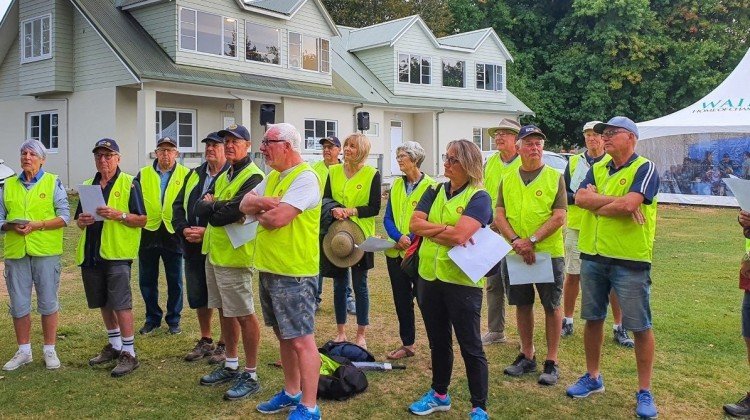 Rotary Cambridge members get together on a regular basis to organise community projects, fundraising events and for social events.

On the first and third Thursday of each month, we hold a formal meeting, with a speaker and meal.
On the second and fourth Thursday, we have an informal get together, including meetings of project committees.
On the two or three months of the year that we have a fifth Thursday, we go on a vocational visit - to a workplace to learn what they do. Our next one on Thursday 29th August is to the Small Animal Laborotary at Ruakura.

We welcome all community minded people - men and women, young and old to enjoy in our fun and work.

The Rotary Club of Cambridge is part of Rotary International, an international service organisation.

The purpose of the club is to bring together business and professional leaders in order to provide humanitarian services, encourage high ethical standards in all vocations, and to advance goodwill and peace around the world.

The members of the Rotary Club of Cambridge work together to provide in person support, and also to raise funds to support these purposes, including the annual Bookarama, Charity Dinner, the Taste Waikato cookbook and the Rotary Cambridge Garden Festival.

The club meets regularly on Thursdays from 5.30pm at the Resthaven Community Centre, 4 Vogel Street, Cambridge.

If you would like to join us, or for more information, email Chris Crickett at c.crickett@xtra.co.nz.