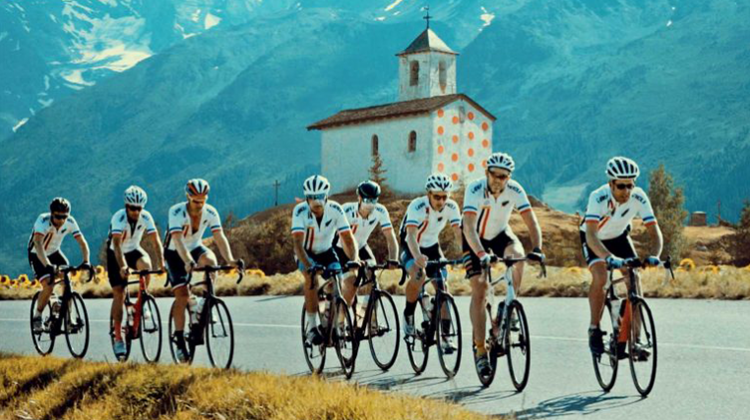 The eagerly awaited NZ Film Premiere screening of 'ONE DAY AHEAD' is part of the exciting Three Peaks RIDE NZ's Cycling Festival.

One extraordinary adventure for 8 Kiwis! Taking the challenge of a lifetime, as the first New Zealand team to ride all 21 stages of the Tour De France, one day ahead of the actual race in July 2018. All in support of the Mental Health Foundation.

This is our story of eight ordinary kiwi blokes, who didn't know each other prior to this epic adventure, united by the joy of riding bikes, raising funds for the Mental Health Foundation and striving to achieve something that was beyond each of our wildest dreams prior to the roll call from Rouleur Bike Tours. The documentary itself is a microcosm of life compressed into 21 stages with the highs and lows of human emotion as we bond as a team to attempt to finish one of the world's toughest cycle races. I'm forever grateful for this opportunity and if I have one message to audiences it is chase your dreams. What seems impossible - with a lot of focus and tenacity can become reality.

After the film finishes, there will be a Q&A session with ALL of the riders present.

So listen to the voice inside you; it's telling you to go. Grab your mates, grab your tickets AND come along for the ride.

Tickets $20 Adults and $15 for under 17 year olds, door sales at the venue on the night (CASH ONLY).