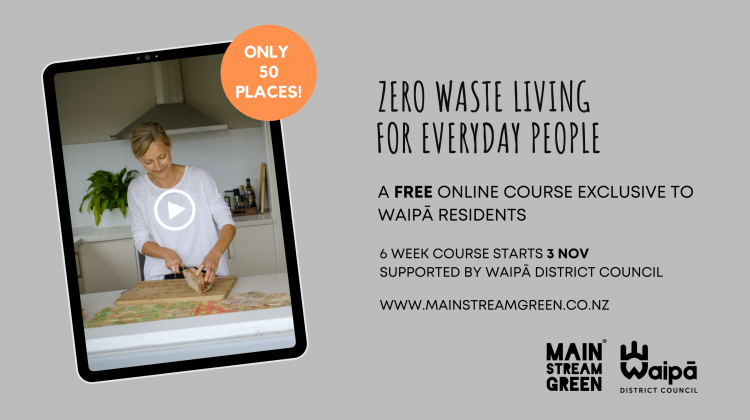 Exclusive to Waipā residents - In this online course, I'll take you through the 'whys' and 'hows' of waste, and arm you with lots of easy ways to reduce your waste at home.

The course starts Wed 3 Nov and will run for 6 weeks. Modules will be released weekly and you work through them at your own pace. And then I'll join you live on screen for a couple of Q&As.

And the best news is.... thanks to the awesome support of Waipā District Council, we have 50 free spots available on the course for residents!